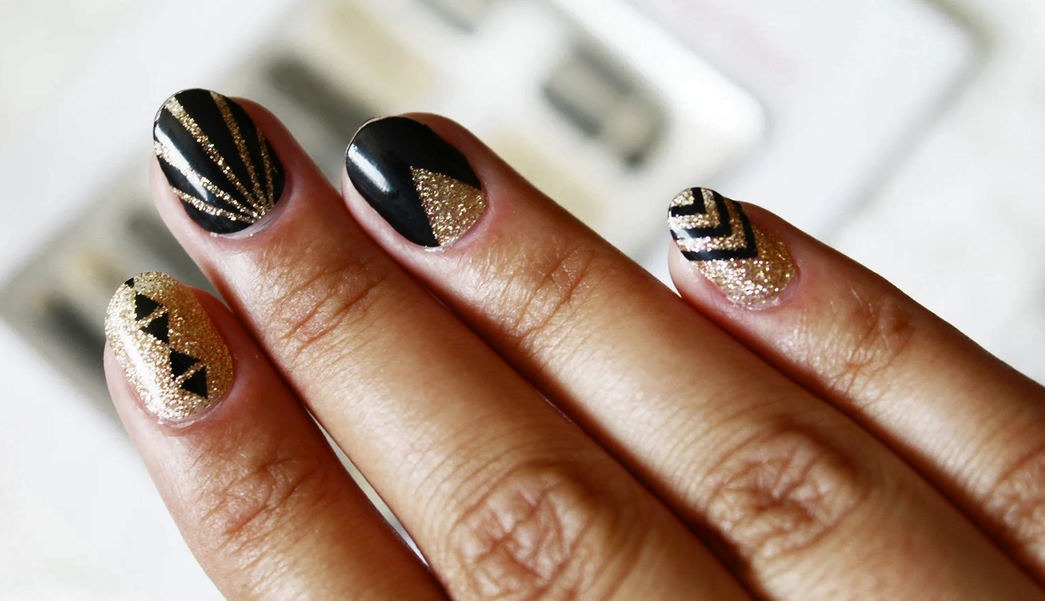 As the world has moved on and adapted to a more modern aesthetic, fashion trends, have come and gone. However, it seems that no matter how much time passes, the art deco style of the 1920s will never go out of style. From bold graphics with eye-catching detail to sophisticated geometric shapes that add depth and texture — this trend is always in! And now there's an easier way than ever to get those signature retro vibes—Art Deco nail designs! Our ultimate guide to Art Deco nails will teach you all about achieving these looks at home while giving you tons of inspiration for your next manicure. So grab your favorite polishes because it's time to let those vintage vibes flow!
Creative art deco nail designs you can do at home
If you're looking for an easy way to add glamour and style to your nails, try using deco art designs. Deco art is a popular art form that dates back to the 1920s and 30s, but it can also be adapted for modern nail design! In addition, you can easily create beautiful deco designs at home with just a few supplies, such as nail polish, rhinestones, stickers, or glitter.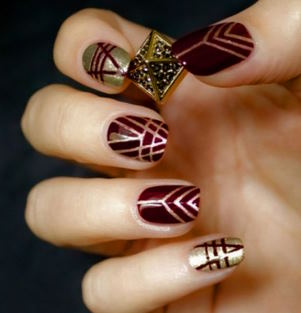 One of the best things about deco nail art is that it's incredibly versatile – you can mix and match different colors and shapes to come up with something entirely unique. For example, if you want a subtle look, use thin stripes in two complimentary colors across the top of your nails; if you prefer something more eye-catching, try a bright contrasting color between each stripe. Alternatively, opt for a French manicure with an art deco twist – use rhinestones or glitter to create an intricate design along the tips of your nails.
You can also experiment with different geometric shapes and patterns. Create a bold look by painting triangles in alternating colors along the length of your nail – or go for something more subtle by adding simple lines and circles around the edges. If you're daring, why not combine two colors on one nail? Try creating ombre gradients or using polka dots to give your design texture and depth.
No matter what deco style you choose, seal it with a clear top coat, and you'll be ready to show off your unique design. With creativity and imagination, you can easily create stunning art deco nail designs that will stand out from the crowd. So why not get creative and give it a go? You never know what beautiful creations you may come up with!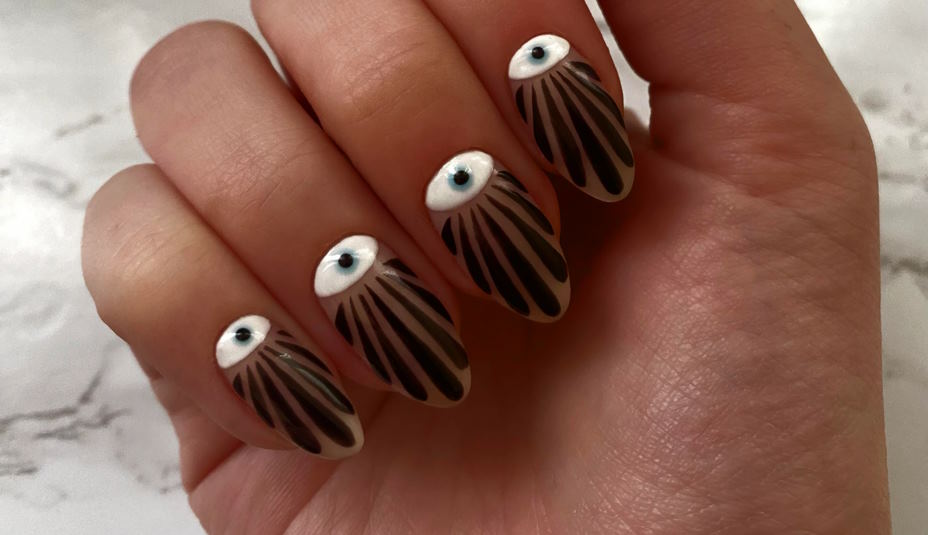 How to get the perfect art deco inspired nail look?
Start by applying a clear base coat to your nails. This will help the polish last longer and ensure the finished look is even. Next, choose your color palette – dark and vibrant shades like navy blue, emerald green, or amethyst purple are great for creating an art deco-inspired look. When you've decided on your colors, paint each nail with a different hue. If you don't feel confident free-handing designs, try using striping tape to create geometric shapes and patterns. Once you're happy with the design, apply a top coat to seal in the look.
Finish off the manicure with some sparkly embellishments such as rhinestones or glitter. This will add a luxurious art deco vibe to your nail design and make it really stand out. With the right colors and accessories, you'll have an unforgettable art deco-inspired manicure!