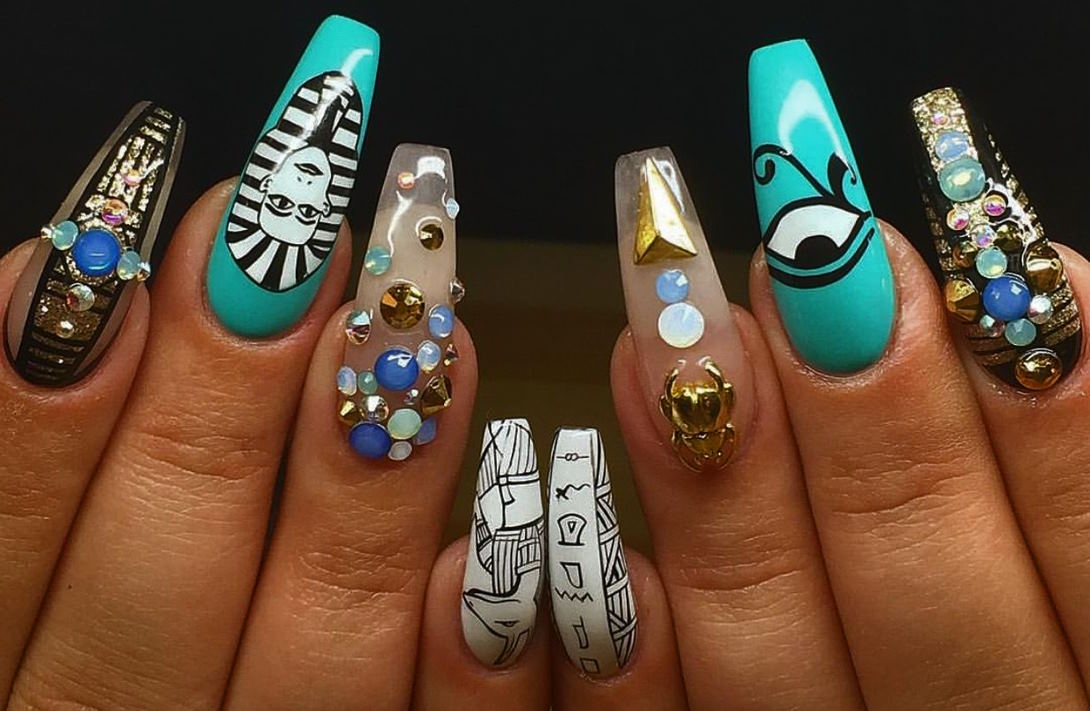 Ancient Egyptian art is renowned for its intricate detail, bright colors, and elaborate textures. From colorful hieroglyphics to gold-encrusted amulets, this ancient form of artwork has inspired great works since civilization's dawn. Now you can bring a piece of this exquisite elegance into your home with stunningly crafted Egyptian-themed nail art designs! They will prove to be amazing conversation starters, and make sure to turn heads as you go about your day. Our expert tutorials and supplies make it easy to recreate mehndi-inspired patterns in your living space, making any occasion feel that much more special and authentically "Pharaohfy" yourself like Cleopatra or Hatshepsut did centuries ago. Read on for some ideas and tips on getting creative at bringing these meticulously detailed works into reality from the comfort of your couch.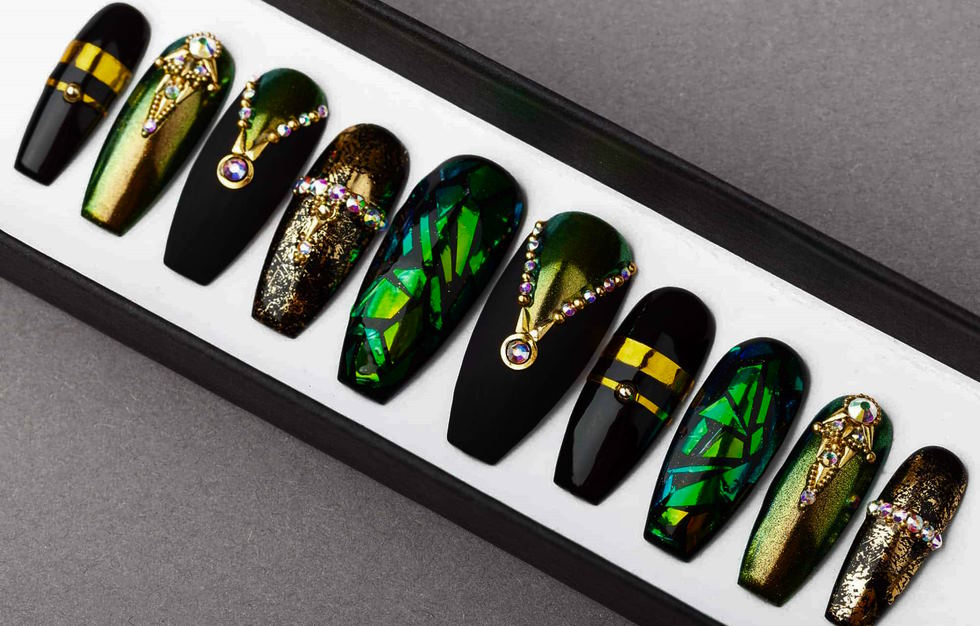 A step-by-step guide to creating stunning Egyptian-inspired nail art
Step 1: Paint a solid color as the base of your design. Choose a warm hue such as gold, bronze, or even light pink to recreate the beautiful shades seen in traditional Egyptian art. Allow your nails to dry before proceeding with the next step.
Step 2: Create small shapes or details on your nails using thin brushes and black nail polish. You can paint tiny triangles along the edges of your nails or draw hieroglyphic symbols to give them an authentic look. You can draw small lines around the cuticle area for extra texture and dimension if you want something more abstract.
Step 3: Outline each shape with bold gold paint for added depth and contrast. For example, if you painted hieroglyphic symbols, you can use gold paint to outline the shapes and give them a more defined look.
Step 4: Finish your design with a few thin lines of glitter or silver accents for extra sparkle. This will help to create the illusion of light on your nails and add a touch of glamour. When finished, top off with a clear topcoat to seal in your design and make it last longer!
And there you have it – a stunning Egyptian-inspired nail art design! You can create something beautiful with just a few simple steps and some creativity. So what are you waiting for? Get inspired and start painting today!
Unleash the Pharaoh's beauty secrets with Egyptian nail art
Egyptian nail art combines ancient symbols and hieroglyphic elements with vibrant colors and unique designs. This nail art style is perfect for adding a touch of regal drama to your look. Customize your manicure with gold accents, glittery stones, and plenty of sparkles inspired by Egypt's mythical royalty.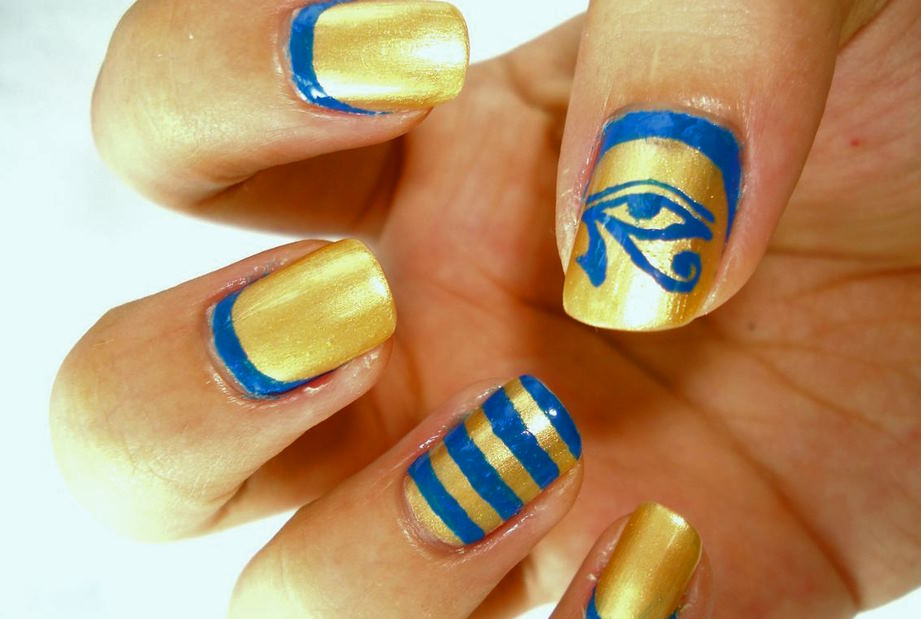 Egyptian-inspired design choices are also popular in other types of body art. Women looking to add an extra flair to their makeup can opt for eye shadows featuring bold blues, greens, and oranges or embrace the geometric patterns featured on many pieces of traditional jewelry with intricate henna tattoos. Whether going all out or keeping it subtle, Egyptian-style beauty will make you stand out from the crowd! Finally, don't forget to complete your look with a luxurious manicure featuring classic patterns and bold colors. With these tips and tricks, you can easily become the queen of the Nile with ultimate Egyptian nail art.
Get ready to take your beauty routine to the next level with these inspiring designs that will make heads turn wherever you go. From eye-catching gold accents to intricate hieroglyphic designs, there's something for everyone in this collection of royal nail art. So why wait? Unleash your inner Pharaoh and get creative with these fabulous ideas!
Whether you're looking for elegant simplicity or eye-catching complexity, there's an Egyptian nail design for every occasion. Choose from neutral shades that add subtle glamour to your look, or embrace bolder colors and intricate patterns to make a statement. Whatever you choose, you can be sure your nails will look beautiful enough for any Pharaoh! So what are you waiting for? Show off your royal style with these stunning Egyptian nail art designs today.
You'll stand out from the crowd and have all eyes on you as soon as you debut your new look. So unleash the Pharaoh's beauty secrets with Egyptian nail art – it's time to become the queen of the Nile!