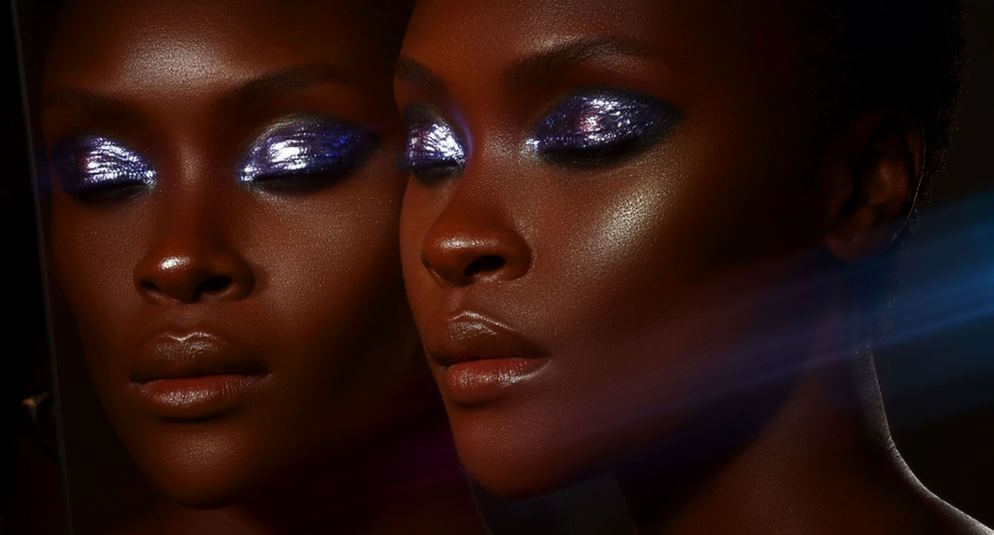 Makeup Guides
Shine Brightly With These Stunning Chrome Makeup Looks
When it comes to makeup, chrome looks have been all the rage recently. But why settle for mundane when you can bring a whole new level of brilliance and glamour to your look? With these stunning chrome makeup looks, you'll be shining brighter than ever! Transform yourself into an ethereal goddess with enchanting metallics or go full-on futuristic with glossy neutrals – whatever vibe you choose, get ready to take your makeup from drab to fab in minutes. Make heads turn, and hearts skip a beat as you create an unparalleled impression, unlike any other look. Keep on reading for step-by-step instructions for three showstopping effects that will give life to those eyes and cheeks!
How to achieve glittery chrome makeup looks with these easy tips & tricks
Start with a clean and moisturized face. This will help your makeup go on smoother and last longer.
Apply a primer or base to create an even canvas for the rest of your look. Choose something specifically designed to ensure metallic colors stay true and vibrant throughout the day.
Use a brush or sponge to apply a thin layer of loose glitter onto the high points of your face, such as cheekbones, forehead, chin, and the bridge of your nose. You can also use your fingers to carefully pat it in place if you prefer not to use tools. Ensure none of the glitters has fallen off before moving on to the next step!
For even more shine, add a chrome eyeshadow over the glitter. This will help lock it in place and ensure it lasts all day.
Don't forget about your lips! Topping off your look with glossy metallic lipgloss or liquid lipstick will take your look to the next level.
Finally, set everything with a setting spray for an extra dose of sparkle and shine that will last throughout the night!
And there you have it – follow these steps, and you'll be able to achieve dazzling chrome makeup looks that are perfect for any occasion. Have fun experimenting and creating sparkling new looks!

Transform yourself with dazzling chrome makeup looks
Chrome makeup has become increasingly popular in recent years as a way to add an extra sparkle and shine to any look. With the right products, you can create mesmerizing looks that will turn heads and make you stand out. The possibilities with chrome makeup are endless, from metallic eyeshadow to glittering highlighter!
One of the easiest ways to get started is by using eyeshadows and highlighters infused with light-reflective particles. These products provide an instant boost of glow without having to layer on heavy glitter or sequins. Start off by applying a shimmery neutral shade all over your eyelid, then blend a brighter hue into the crease for added depth. For an even more eye-catching look, use a metallic cream eyeshadow with your fingers and dab it onto the inner corner of your eye. Finally, brush on a highlighter powder in your shade of choice to add an extra pop of sparkle and shine.
If you want to go all out, use liquid chrome products like eyeliners or lip glosses. For lips, use a bright color and apply a layer of chrome lip gloss over it for an extra glossy finish. You can also spice up your cat-eye by outlining it with a liquid chrome liner instead of traditional black or brown shades. No matter what type of look you're going for, use setting spray so that your makeup will stay put all night long!